Compromises In A Sellers Market
Lily, my adorable, two-year-old niece looked at my shiny, pink shoes, up to my eyes, and back down to the shoes again. "I like you shoes, Auntie Jessie," she said.
"Thank you," I said matter of factly, as though I didn't know what her next question would be.
She looked back down at the shoes, back up at me, and asked the inevitable question, "I wear you shoes?"
"I think that can be arranged," I said, slipping them off.
Lily put her tiny feet into my shoes and gazed at them lovingly. "They fit me," she said with determination in her voice, as though saying it out loud might make it so. If I had had a magic wand and could have shrunk those shoes to fit her, I would have happily gone home barefooted, such was the love in her eyes.
Her mother Julia and I laughed at little Lily's earnest statement, "They fit me." It reminded us both of the many clients we've had who were so determined to buy a house they insisted to everyone, including themselves, that the house they were standing in "fit" when it obviously didn't.
These days, we see two kinds of clients who tend to toss their "Needs" list over their shoulders:
1. The Dazzled Client. They all say some version of "I know I said I needed three bedrooms on the main floor because my children are tiny, and this house only has two bedrooms and no room to add one, but I love the view (or the kitchen, or the front door, or the sound system that might be able to be written into the contract, or… fill in the blank)."
2. The Pressured Client. Well aware that they must make a decision (and an offer) quickly or they'll lose out because in today's market, with the few homes available often snapped up in hour or days instead of weeks, clients sometimes feel pressured into putting an offer on a house that isn't at all what they actually need.
When I see my client trying to make a house "fit," I ask them the following questions:
What would you be compromising from your "Needs" list if you bought this house?
Is that compromise something you really want to do?
If you make that compromise, how long could you reasonably live in this house?
If that answer is 3 - 5 years:
Are you willing to do a bunch of work in order to make any money (or, in some cases, break even) when the time comes to sell?
Would you be in a position to rent out the house at that time? If that is the case, we need to look at the average rents in the area to make sure the rent you could reasonably expect would cover mortgage, taxes, and insurance.
The trick is to know if the "needs" on your list are really, truly needs. If they are not, take a deep breath and decide accordingly. HOWEVER, if you have been honest with yourself and your "Needs" list a true representation of what you need in a house and the house you are looking at doesn't meet those needs, then that house doesn't "fit" anymore than my size sevens fit Lily.
We at EvoReal can't wave a magic wand and make a house into something it isn't, but we can give you the best possible advice to help you find a house that actually fits.
Jessica Side
Owner/Designated Broker
EvoReal
jessica@evoreal.com
(509) 62-HOUSE
Over 750 Homes Sold Since 2013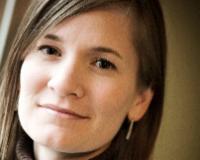 Author:
Jessica Side
Phone:
509-624-6873
Dated:
July 9th 2018
Views:
75
About Jessica: Hi! I am the broker/owner of EvoReal and have been actively working in real estate for over 13 years...