Escape From Your Parents Basement
We were in a box-seat room at the Arena for a show, having been kindly invited by a banker and his wife with whom we do business. The room was filled with people we wouldn't have minded impressing. (Yes, we can be that shallow.)
Just before the show started, the banker asked Matt, "So, where do you live?"
"In my parents' basement," Matt answered matter of factly. "Basically, we are homeless."
Crickets.
In that moment, all the air was sucked out of the small room that had, two sentences before, been filled with laughter, friendly banter, eating, drinking and oxygen. In unison, and in what I could have sworn was choreographed slow-motion, everyone turned to look at us. Each face asked the same question, "Exactly who invited these people?"
The banker's wife looked stricken. Her husband smiled — well, his mouth turned up. I waited for Matt to explain, but his attention had been drawn elsewhere. He seemed completely unaware of the cricket symphony now accompanying the destruction of our dignity and our reputation.

The banker and his wife pointedly were not looking at each other or anyone else. I couldn't handle it. I broke the silence with a lame laugh and began over-explaining.
And, boy, did I over explain. In what was probably one breath, I told the frozen faces, a little too loudly and with far too many hand gestures, that we had sold our house months before — that the remodel of our new home was yet unfinished, having taken far longer than we had initially anticipated "You know how that can happen?" I said. "Twice as long and three times as expensive? That old adage is really true. I guess it isn't an 'old adage' for nothing, right? (More lame laughter from me) So, in the meantime, Matt's parents kindly offered to share their large home — and, OF COURSE, we are helping out with the bills our family of five would naturally increase… Life costs money, am I right?…"

I'm not sure, but I might have mentioned something about our in-laws' chicken coop and the kids collecting eggs to help out… It's a blur.

Although there is still a stigma to returning home as an adult (as evidenced by the shock wave that went through the box-seat that night) there is no denying, whether for financial or familial reasons, it is definitely a trend.

We are all thrilled to be in our own home now, and we are enormously grateful for the experience of living with Matt's wonderful parents for a season — well, more than one season. It was a privilege. (It was also a challenge to our waistlines since my mother-in-law makes amazing apple pie — All. The. Time.) Thanks again, Noreen and Ron. I'm sure there where many times when you also wondered, Exactly who invited these people?

Jessica Side - Owner/Broker
Check out these...


We get questions all the time asking for recommendations. So, we thought we'd

share with you some of the businesses we have hired in the past, continue to use,
and who have done great work for our team.
Check out the page here-
http://www.evoreal.net/resources/companies-we-love
(complete with a little story about my sweet Grandma Karlin).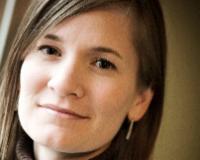 Author:
Jessica Side
Phone:
509-624-6873
Dated:
February 7th 2018
Views:
727
About Jessica: Hi! I am the broker/owner of EvoReal and have been actively working in real estate for over 13 years...