Help Save A Life End Sex Trafficking
One of my favorite quotes by Rev. Martin Luther King says, "Only light can drive out the darkness." Unfortunately, sometimes, the more you know, the darker that darkness seems.

"Someone ought to do something about that," we say, and we mean it. We really would help if we could.
Me too! I totally get it.
Matt and I found out a couple of years ago that in our city, young girls are being bought and sold as sex slaves. At first, my mind wouldn't even go there. I couldn't comprehend what we were being told. What did they mean, "sex slaves"? How could that possibly even be thing?
Soon, though, I realized human trafficking was and is a reality. Yes, even in Spokane.
The couple who told us about it took action. Aaron and Bindi Tilbury were the right people for the job. Not only did they have the "calling," they had the smarts to organize, advertise, and go all out to rescue and help the children who had been enslaved, some for years, and help them transition into a new life.
We watched in awe as The Jonah Project went from horrified moral outrage to fully-formed, doing-the-work, getting-it-done reality. Aaron and Bindi also discovered that, all across America, a new underground railroad is being pieced together by like-minded people.
Here in Spokane, light is beginning to drive out the darkness. The Jonah Project now has homes in which to house rescued teens to help them get on their feet, access much-needed counseling, and connect them with either their own families or a willing family.
There is much more to be done, but, at least someone is doing something about it, and you can help. The houses have an ongoing need for the simplest of things that help enormously with this complex undertaking.
EvoReal has teamed up with The Jonah Project to make it easy for our community of friends and neighbors to donate much needed supplies from now until December 10th.
Two Simple Steps to Donate Online
1. Click this link to the Amazon wishlist.
2. Buy items on the list. (Choose "EvoReal Gift Registry Address" for shipping.)
If you are "old school," please feel free to drop off any donations of cash or supplies, (see the list below) at our EvoReal office is located at 1414 W Garland #100.
Items Requested (please no used items):
Socks, underwear, travel-size shampoo, conditioner, toothpaste, hand sanitizer, regular-size shampoo and/or conditioner, toothpaste, toothbrushes, mouthwash, razors, shaving cream, feminine hygiene products, tampons, pads, pantyliners, toilet paper, paper towels, cleaning products, dish soap, ibuprofen, Midol, and multivitamins.
More info on the Jonah Project or donate directly.
http://www.jonahproject.org/donate-center.html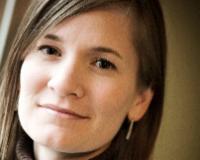 Author:
Jessica Side
Phone:
509-624-6873
Dated:
November 13th 2017
Views:
405
About Jessica: Hi! I am the broker/owner of EvoReal and have been actively working in real estate for over 13 years...